Hapi Foods Redesign - School Assignment
The project was to take an exsiting product and create new packaging for it that would solve a problem while being environmentally friendly. The first product I thought of was Holy Crap cereal, because of the horribly designed package and I knew that whatever solution I came up with would be an improvement. First I created a logo for the company, Hapi Foods, as they didn't have one previous to the assignment. Then I began to think about what I could place the product in that would be trendy, practical, environmentally friendly and appealing to a 20 - 35 year old demographic. I decided to put it in a jar as the biggest, latest movement is not only about being health concious but using homemade recipes. For myself, whenever I think of a mason jar I think of all the canning that my Grandma used to do, healthy and homemade products. The tag on the jar has all of the information on it such as ingredients for those who are new to the product. Once the consumer understands the uses this tag can be discarded along with the string that bind it all together. The jars have the potiental to be smaller or larger to accomidate the company's wishes.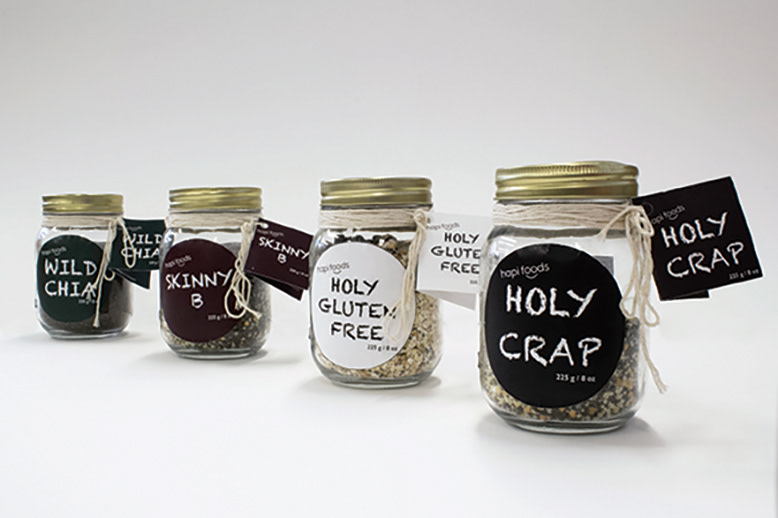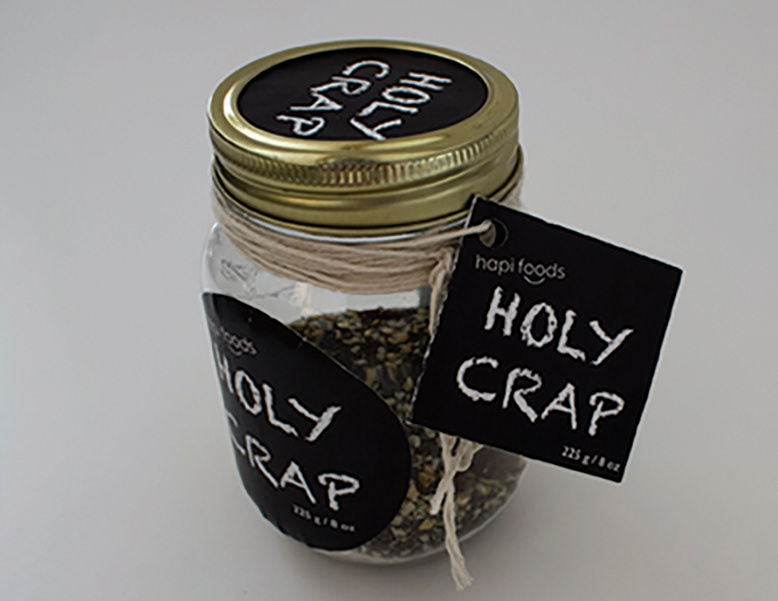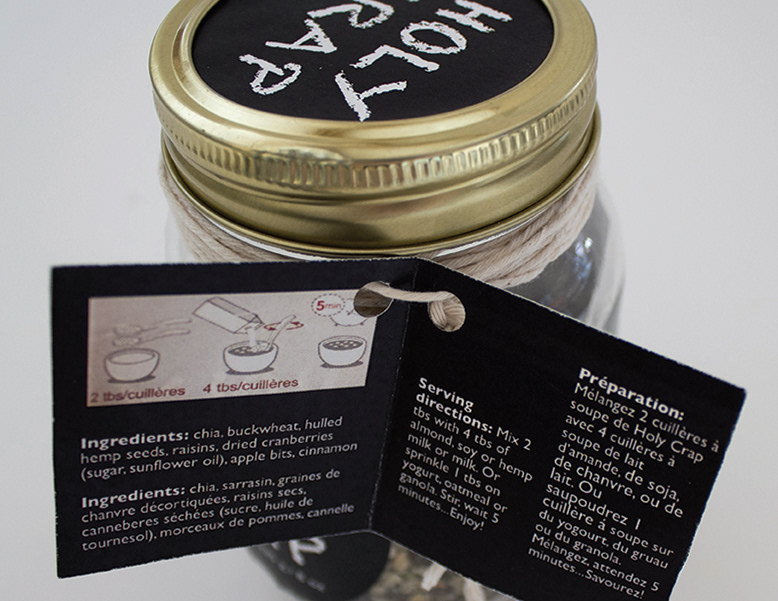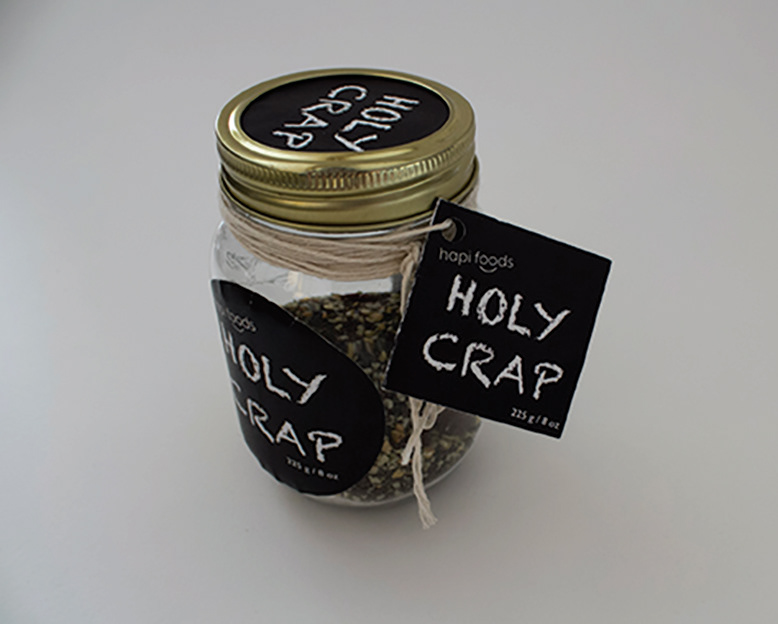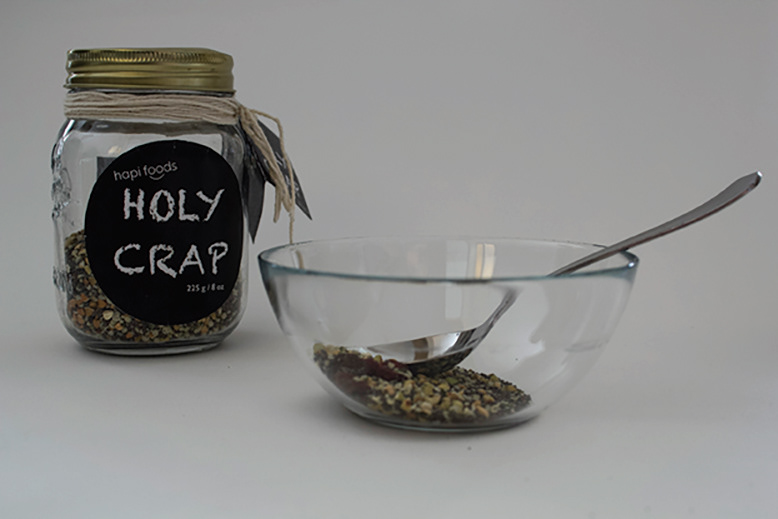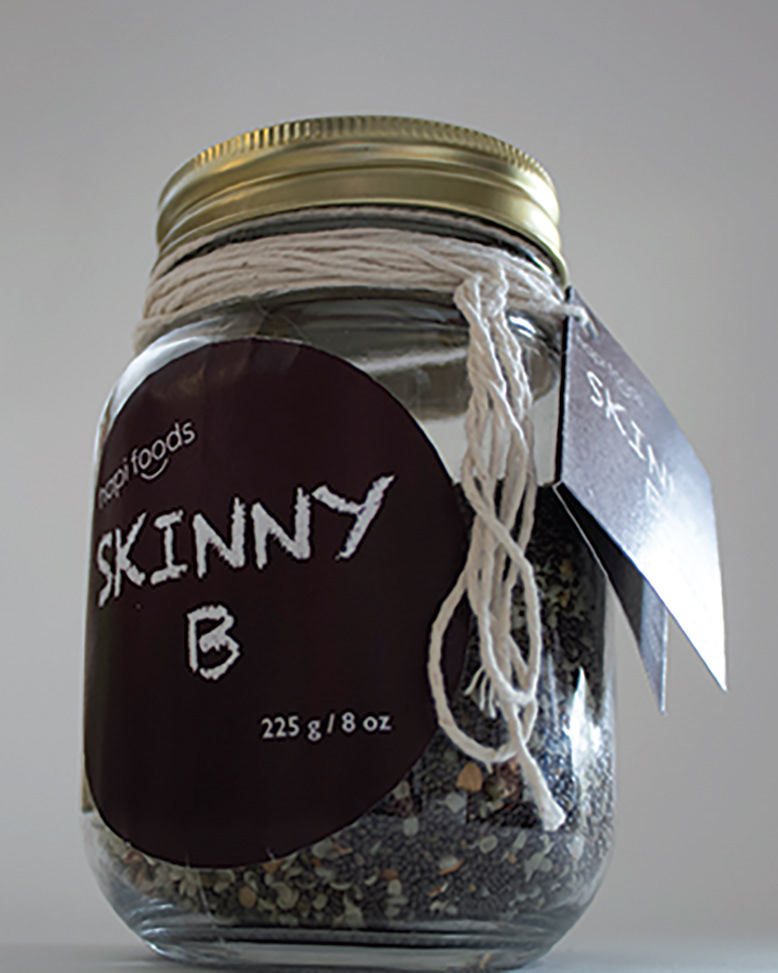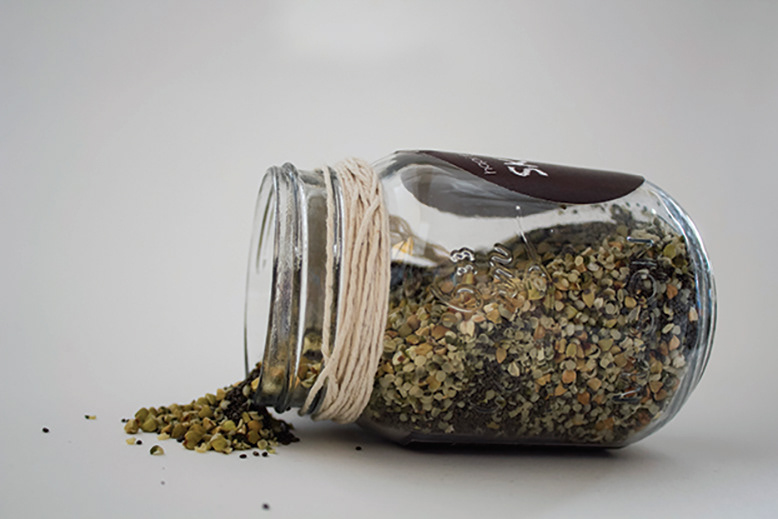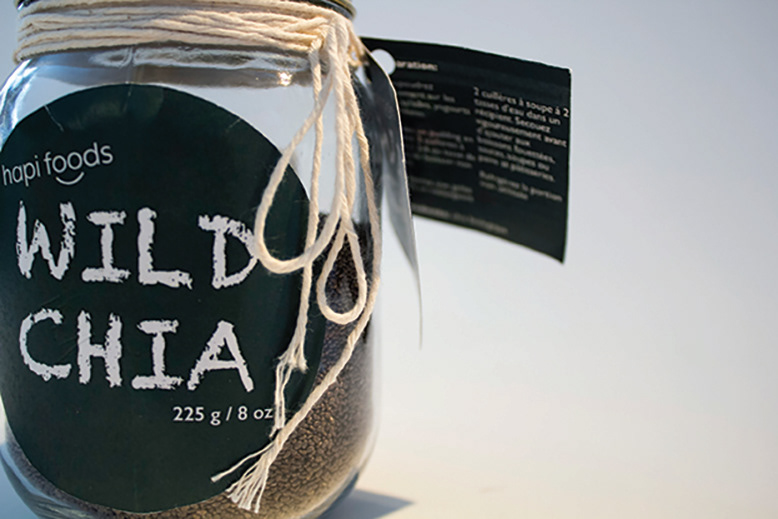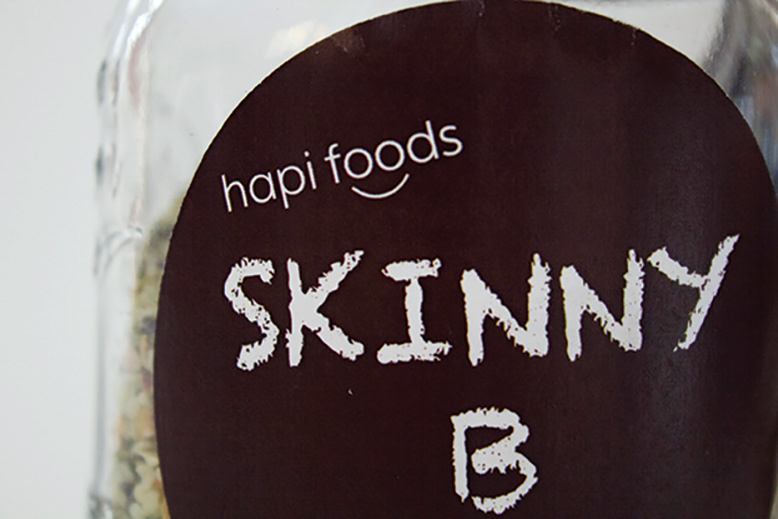 This was a seperate project with a goal of creating a promotional poster for our choosen product. We came up with three ideas and then selected what we felt was our strongest of the three. One of my other two ideas was to place the cereal on a store shelf with other cereals to showcase the differences between them; for example, you can see the product through the packaging and it's in a glass jar, symbolizing a homemade product and not just factory made. The second idea was to simply place the whole product line on a neutral background simplifing the promotion down to the design and what is in the jar. I chose this poster out of the three because to me, the ingredients are the important part of making food purchases. I wanted to point out that all the ingredients used in the product are from nature, nothing is manufactured.